The Visitors (Hardcover)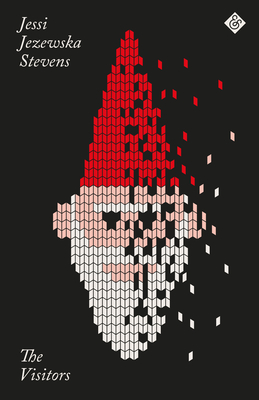 $25.95

Usually Ships in 1-5 Days
Description
---
On the eve of the Occupy Wall Street protests, C is flat broke. Once a renowned textile artist, she's now the sole proprietor of an arts supply store in Lower Manhattan. Divorced, alone, at loose ends, C is stuck with a struggling business, a stack of bills, a new erotic interest in her oldest girlfriend, and a persistent hallucination in the form of a rogue garden gnome with a pointed interest in systems collapse . . .
C needs to put her medical debt and her sex life in order, but how to make concrete plans with this little visitor haunting her apartment, sporting a three-piece suit and delivering impromptu lectures on the vulnerability of the national grid? Moreover, what's all this computer code doing in the story of her life? And do the answers to all of C's questions lie with an eco-hacktivist cabal threatening to end modern life as we know it?
Replaying recent history through a distorting glass, The Visitors is a mordantly funny tour through a world where not only civic infrastructure but our darkest desires (not to mention our novels) are vulnerable to malware; where mythical creatures talk like Don DeLillo; where love is little more than a blip in our metadata. It peers into How We Got Here and asks What We Do Next, charting the last days of a broken status quo as the path is cleared for something new.
About the Author
---
Jessi Jezewska Stevens holds a BA in mathematics from Middlebury College and an MFA in fiction from Columbia University. Her stories and essays have appeared in the Paris Review, Tin House, Guernica, BOMB and elsewhere. Her debut novel, The Exhibition of Persephone Q, was published by Farrar, Straus & Giroux in the US in 2020. She lives in New York, where she teaches fiction.